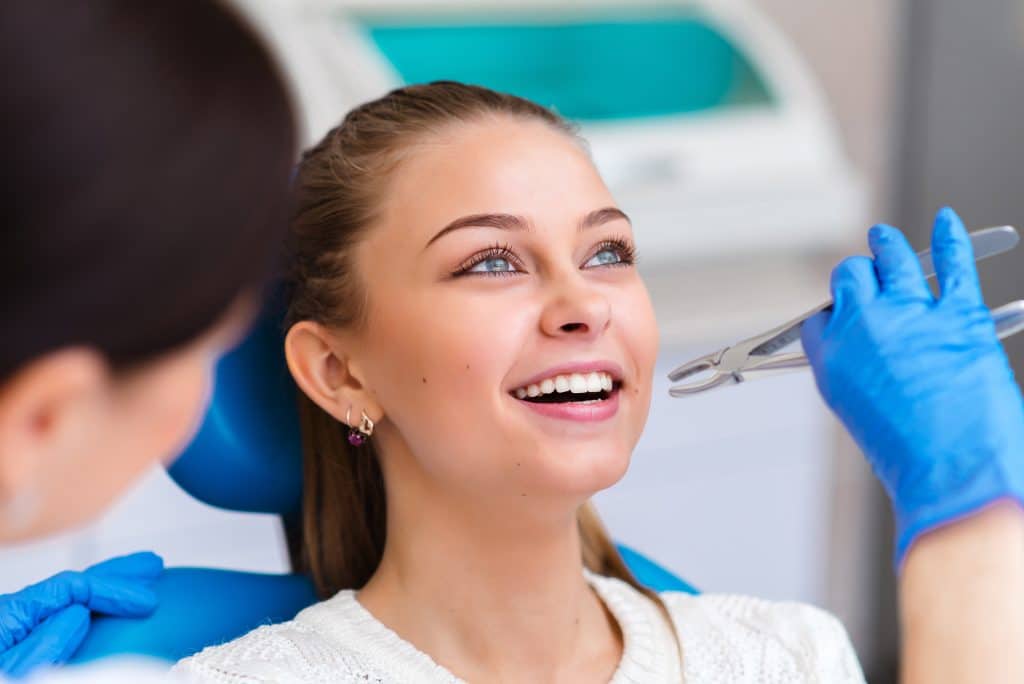 At Ackerman & Towson Dentistry in Brentwood, we understand that tooth extractions in Brentwood can be intimidating. That's why we strive to make your experience as comfortable and stress-free as possible. We take pride in the services that we provide, which include providing you with preventive and restorative treatments to keep your pearly whites healthy and shining bright! If you are considering a tooth extraction, here is what you need to know about the process.
Reasons for a Tooth Extraction
Whenever possible, our goal is to save a tooth before extraction instead of taking that route as a last resort. While nobody likes to hear the news that they have a tooth that needs to be extracted from their mouth, it is an unfortunately necessary procedure at times. It could be due to the following:
-An infection: When it comes to maintaining oral health, infections can sometimes get the better of us, causing too much damage to the tooth that we can no longer save it. In some cases, treatments like a filling, a course of antibiotics, or periodontal therapy might not be enough, and extracting the tooth may be necessary. While this probably isn't your favorite solution, it can be an essential step for preventing further damage to your teeth and gums. 
-Tooth decay: When tooth decay happens, it can be a mild infection we can treat. However, if the tooth is damaged to an extreme level because of tooth decay, tooth extraction may be the only solution for preventing it from spreading to other teeth.
-Crowded teeth: Sometimes, you might require a tooth extraction if your mouth is too crowded for orthodontic treatment. The extraction can help create more room in the mouth, allowing for better tooth alignment and a more aesthetically pleasing smile.
-Broken teeth: If a tooth is chipped or broken and cannot repair the tooth, tooth extraction may be necessary.
Whatever the cause, tooth extraction will improve oral hygiene and overall health since bacteria from decaying teeth can spread and affect other parts of the body. It may sound daunting now, but we need to take care of our dental health, and extractions are just one way we can do so. We are committed to making sure you have a successful extraction experience and leave feeling comfortable and healthier than before!
The Tooth Extraction Process
Dr. Kevin Ackerman and Dr. Eric Towson will ensure you are comfortable before tooth extraction. First, we will provide an injection to numb the area around the tooth and provide additional medication if needed. This process is designed to keep you relaxed and prevent discomfort during the procedure. 
Next, we will carefully extract the damaged or impacted tooth from your mouth using specialized dental tools. Once we extract the tooth, we may place several stitches to close up any incisions made during the procedure.
After Your Tooth Extraction
Once your extraction is complete, our Ackerman & Towson Dentistry team will closely monitor your recovery. We recommend resting 24 hours after your procedure and taking over-the-counter pain relievers such as ibuprofen for any discomfort during healing. You should also avoid smoking or drinking with a straw for at least 48 hours following an extraction due to the increased risk of complications such as dry sockets. Additionally, it is important to eat soft foods like yogurt and mashed potatoes while avoiding hard foods like apples and carrots until healing has been completed.
We understand the importance of having a healthy smile and will strive to give you the best care. Successful tooth extraction requires planning and preparation on both ends—ours and yours! Following our post-extraction instructions properly ensures that your recovery goes smoothly with minimal discomfort or complications. 
If you have any questions about what to expect during a tooth extraction or would like to schedule an appointment with one of our skilled dentists, contact us today! At Ackerman & Towson Dentistry, we look forward to helping you maintain healthy teeth for years to come!