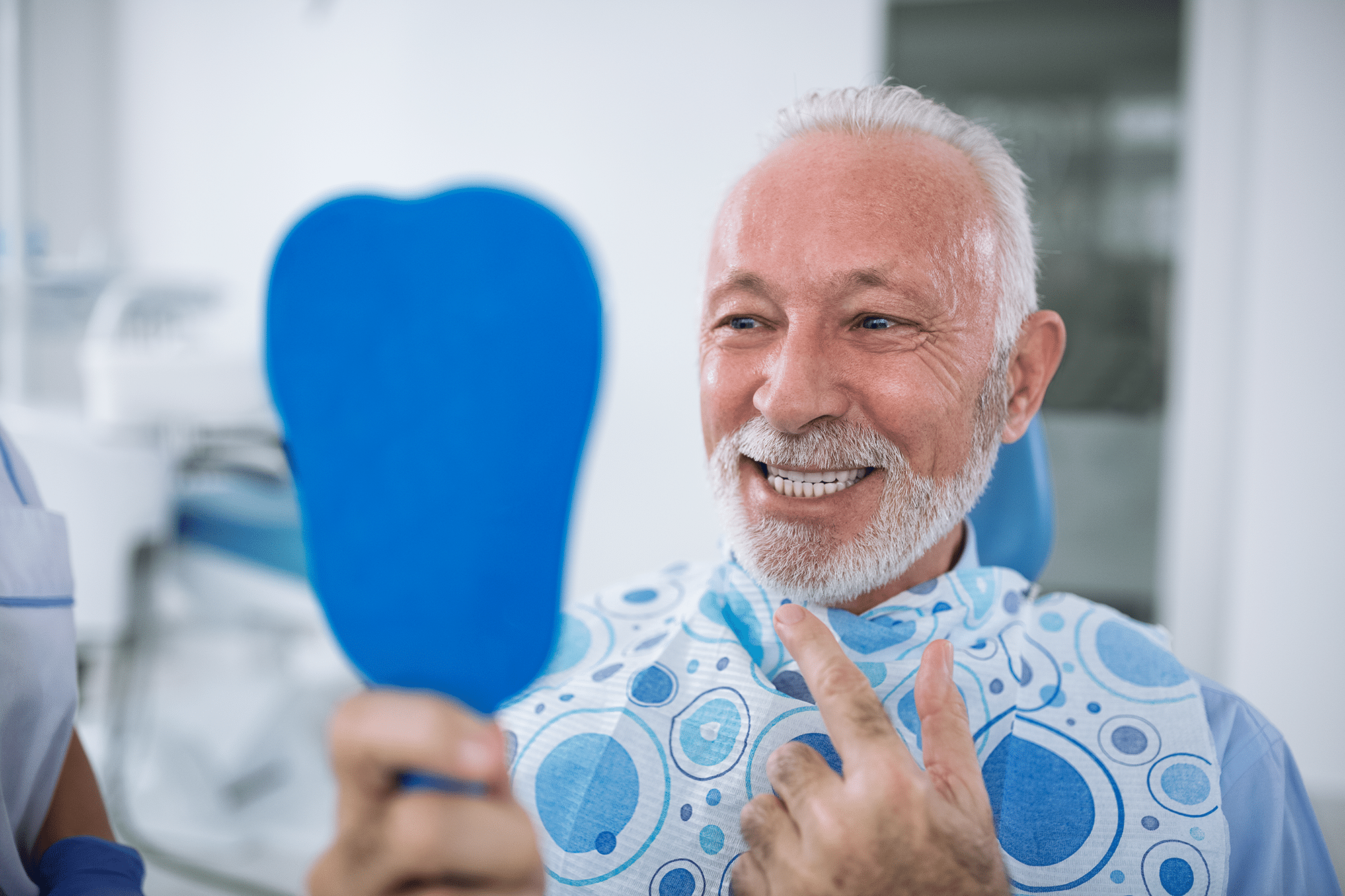 Dental Implants
Dr. Ackerman and Dr. Towson believe everyone should have a healthy smile that they are proud to show off. Our office believes that our patients should have the freedom to eat the foods they like. They make all of these things possible for their patients by providing Dental Implants as a high-quality tooth replacement option. 
Dental Implants in Brentwood Provide Great Solutions
Dental implants can work with a dental crown to replace a missing or extracted tooth. An implant is a metal screw that is surgically placed into your jaw bone in the location of a missing tooth. The implant, once fully healed, will be a strong foundation and "tooth root" for an artificial tooth or the dental crown. 
The implant will be fully functional as your natural teeth. Implants are strong, long-lasting, and promote overall tooth and gum health. The implanted crown will match your teeth, enamel, and smile beautifully. 
Ackerman Towson Family Dentistry provides quality dental implant options to Brentwood, California. Our patients who have had implants recommend the process. You might want to look into implants too. 
It can affect more than just your teeth if you have a dental issue. It can cause:
Bad breath

Swelling gums

Loosening teeth
Dental health problems can compound. Dental health problems can lead to widespread health problems, including diabetes, coronary artery disease, even erectile dysfunction. 
Building New Smiles
Dental implants can correct damaged teeth, tooth decay, bone health, and non-functional teeth. Implants are nothing to fear. Implants can help you look forward to:
Improving your overall health

Eating the foods you want to eat

Getting rid of bad breath

Speaking clearly

Improving your personal life

Improving your appearance

 Restoring the confidence in your smile

Improving bone stimulation and therefore bone health 
What is the Dental Implant Procedure?
Dental implants can provide great options for addressing extracted or missing teeth. Many patients wonder why they didn't have the implant procedure done sooner. The dental implant process is lengthy because it is essential that you fully heal from each step to move forward. Your dentist will:
Remove any teeth as necessary

Attach the implant to your jaw through a surgical procedure

Once you've healed, a post or abutment will be attached to the implant as a base for the crown or veneer

Attach a veneer or crown that has been sculpted to match your natural teeth
Keeping Patients Smiling
Once treatment is complete, patients often report that dental implants feel no different than natural teeth. Each complete dental implant is created to match your smile perfectly. We work closely with you to determine the size, shape, and shade of whiteness that your crown will. Not only do we want to keep our patients smiling, but we also want them to have a natural-looking smile. 
Dental implants are a permanent restoration option that can last you forever with the proper care and maintenance. When you receive your implant, you are constantly reminded to brush and floss your teeth twice a day and stay updated with your regular visits to our office for professional cleanings and exams. 
How Much do Dental Implants Cost?
We understand that you want to feel great about not only your smile but the costs associated with achieving that smile. Talk to us, and we will help you look into affordable financial options which may help. 
Improved Smiles and Happy Customers
At Ackerman Towson Family Dentistry, we're confident you will be happy with our recommendations and service. We wanted you to be comfortable during the dental implant process and pleased with the result. Call today for a consultation. Once you talk with us about some of our helpful options, you may not be able to wait to get started.